8 tags
7 tags
1 tag
Apparently I'm going to be helping to design another SSAGO t-shirt tonight. This time I won't just be touching up previous drawings by tracing them (as with the Rally top) but instead drawing up my own design from Will's ideas!  Yey for being the arty one out of a whole load of scientists (most Scouts are science people), and yey for p. much only having my dissertation to focus...
1 tag
3 tags
Alan Lastufka: This is the original quick mock-up... →
alandistro: This is the original quick mock-up I made for Alex Day's Parrot Stories CD cover back in 2009. I found it while searching through some old emails trying to find something else for Alex. Alex wasn't too fond of it: Alex: "Seems too mature. Any image of a parrot that doesn't have glasses and… Oh my gosh Alan, that was quite a lovely cover!  I can't believe how...
3 tags
1 tag
1 tag
8 tags
http://www.webarchive.org.uk/wayback/archive/201002... →
 For the sake of history and chronicling my artistic past.
3 tags
3 tags
3 tags
4 tags
1 tag
3 tags
3 tags
"We live in a world where every single one of the more than 500 television..."
– ArtsBeat: Project Enlists the Public to Document Outdoor Sculpture by Tony Smith (via absolumentmoderne)
Today I carried out a whole load of tasks. The most notable were the Under 5s Play Story that involved a lot of cute sea creature cuddly toys and sand everywhere, origami samples, stocking the bookshop and searching through newspapers for any mention of Seven Stories.
Coming Soon!
Self-Directed Learning  In addition to the elements of organised teaching and learning described above, you are expected to undertake your own programme of self-directed learning and skills acquisition.  This may involve self-directed reading, languages, computer training, attendance at research seminars in other departments, visits to local galleries and museums, voluntary work in...
5 tags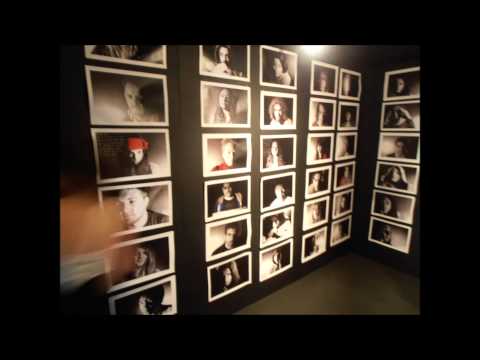 6 tags
9 tags
4 tags
8 tags
10 tags
10 tags
1 tag
Good job I wore old shoes today. They're all splattered with paint.  Photo updates soon!
4 tags
3 tags
9 tags
Today I used a handsaw for the first time in years. So excited for the degree show. 42 days to go.
8 tags
7 tags
Any Questions?
I am in the process of writing an "artist's statement" for a piece of coursework and it made me realize that this blog is pretty image heavy and that there might be some questions I could answer. If any of you want to know anything about my ideas or process then all you have to do is ask. http://elizabethcreaghanart.tumblr.com/ask
6 tags
I was just reading some of the logbooks from a Primary school that has contributed to the Conversation With the Collection project I have been working on for the last year and some of their answers to "What is Art?" are so inspiring! "Everything" "Anything you want it to be" "Ideas on paper" "Masterpieces by people" "unlimited...
7 tags
7 tags
I have been in London for the last three days and while I was there I naturally went to see a lot of art. The first arty thing we did (after a quick trip to 221b Baker Street) was visit the Wallace Collection and see "The Laughing Cavalier" (1624) by Frans Hals. It's one of those "eyes seem to follow you" paintings and there was a lovely woman explaining...
8 tags
I went to the studio this morning to put all my plates back under clingfilm to stop them getting dusty and didn't take any photos of them on display. Ooops. I have some on my phone but I'll have to figure the bluetooth out and I have my Dissertation to edit. I promise some art updates within the week though!